Sri Lanka, also known as the "pearl of the Indian Ocean," is an island located in South Asia. Because the country was in a civil war for nearly 27 years, the government did not focus on gambling laws until 2010. However, in 2010, the Sri Lankan government set up a proper legal framework for regulating and controlling the gambling industry. While gambling occupied a grey area before 2010, the gambling industry boomed since the country's President made deals with three of the major international casino operators in 2010. So this is where bet365 Sri Lanka comes into the picture.
Online gambling is still somewhat of a grey area in Sri Lanka. Still, the government's active endorsement of the betting industry has made Sri Lankans more inclined to participate in betting activities. When it comes to sports betting, volleyball is the national sport of the country, but the most popular sport for Sri Lankans is cricket. Because of their love for sports betting and casino gambling, bet365 is extremely popular and comes across as one of the country's best options.
Let us look at some of the most prominent features that bet365 Sri Lanka offers to players from Sri Lanka.
Get Your bet365 Sri Lanka Bonus
Click here to get your bet365 bonus:
Open an account with bet365 today and bet on a huge range of markets with the world's favourite online sports betting company.
T&Cs apply.
Overview of bet365 Sri Lanka
bet365 is an internationally respected online bookmaker offering some of the best betting services to people from all over the world. As such, bet365 has its presence in more than 150 countries across the globe.
Having been operational for more than 20 years now, bet365 has established itself as one of the most reliable bookmakers. Therefore, it is a great option for Sri Lankan players, primarily because of its large cricket sportsbook. Let's take a deeper look into all the different features of bet365 that are available to Sri Lankan players.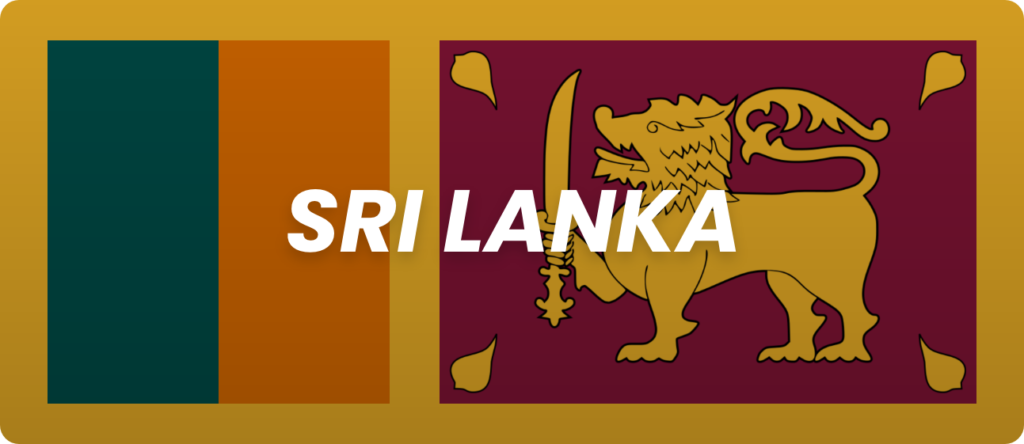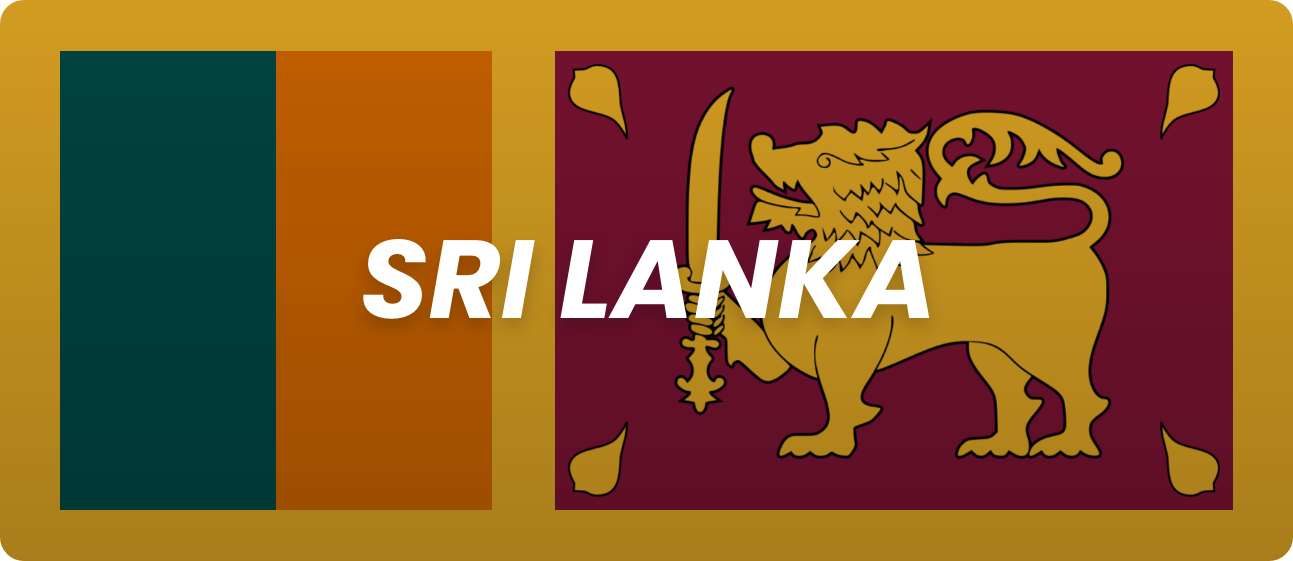 bet365 Sri Lanka Sportsbook Review
As we have already mentioned, cricket is the most popular sport in Sri Lanka, with its national cricket team being one of the few teams to have won the Cricket World Cup. Sri Lankan cricket fans are not only passionate about watching the sport, but they also like to indulge in betting on cricket matches. bet365 ශ්‍රී ලංකා is a perfect platform for bettors as it has an extensive cricket sportsbook, covering all major international cricketing events.
However, Sri Lankans also follow sports other than cricket, with rugby union being the second most popular sport of the country, closely followed by volleyball and football. The good news is that bet365 Sri Lanka provides comprehensive coverage of all these sports. Let us now take a look at some of the most striking features of bet365's sportsbook for Sri Lanka.
Extensive Cricket Coverage at bet365 Sri Lanka
For a cricket-crazed country, it comes as a thrill to know that bet365 has one of the most extensive sportsbooks for cricket out there. It hosts a vast range of cricket markets, covering all major cricketing events such as Test Cricket, T20, and ODI. As most cricket fans in the country, Sri Lankans are incredibly excited to start betting on the two most anticipated events –T20 World Cup in 2021 and the World Cup in 2023. The offered markets include Toss Win, Batsman Match Runs, Highest Opening Partnership, 1st Over Total Runs, Total Runs in Match, Most Match Sixes, and more.
Live Streaming
There is nothing better than watching one of your favorite players score a boundary, and this is possible with bet365's Live Streaming feature. This feature allows bettors to watch the games in real-time and see how their bets are being played out, which of course, makes betting even more thrilling than it already is.
bet365 Sri Lanka does not charge extra for this service, and the only requirement is that you need to have enough funds in your account. While some matches are not up for live streaming, most cricket matches are available for this feature.
In-Play Betting
Experienced bettors will know how exciting it feels to watch a game live and place bets during the game itself. bet365 Sri Lanka offers this option on all the available sports. Bettors can make use of this feature to place bets with better predictions, better odds, and of course, more thrill and enjoyment. Since in-play bets are settled before the match is finished, you can collect your gains much earlier than other bets.
Advanced Betting Features
bet365 ශ්‍රී ලංකා has a coveted Bet Builder option, which you can use to place your own unique and customized bets. The Bet Builder option is great if you want to make more than one selection under a single bet or even combine bets (including non-Bet Builder ones) under a single wager.
bet365 Sri Lanka also has an 'Edit Bet' feature, which users find extremely handy as it allows you to edit your bets even after you have placed them. But the best part of all is the 'My Alerts,' which allows you to update your notification and news. This feature also allows you to turn on notifications for particular events that you want to stay updated on not to miss out on exciting opportunities.
bet365 Sri Lanka Online Casino
Sri Lankans have had ten delightful gambling years ever since the gambling laws were regulated in 2010, and the industry was opened up to international casino operators. As such, casinos are extremely popular amongst Sri Lankan bettors, and bet365 is able to provide them with an online experience that is very close to real deals.
bet365 hosts hundreds of games in its online casino, including popular slots and jackpots. This online bookmaker has popular games such as Blackjack, Poker, and Baccarat, along with Dragon Tiger, Hi-lo, Spin a Win, and more.
bet365 ශ්‍රී ලංකා is known for its excellent odds, which is highly competitive when compared to other online bookmakers. It also has a live casino with professional dealers, which takes the casino experience of players to a whole new level. At bet365 Sri Lanka, you will find more than 20 blackjack tables, several roulette tables, and even VIP tables which give you a classy feel. The croupiers are polite and engaging, making the whole experience extremely satisfying.
bet365 Sri Lanka on Mobile
In this day and age, when people are always on the go, betting is also done on the move. As such, it comes as a relief for players to know that bet365 has a great mobile app that offers the same features as it does on its website, and this app is available to users from around the world. The app has an excellent and user-friendly interface that delivers a seamless performance and is an excellent option for Sri Lankan players to place their bets from wherever they are.
Customer Service at bet365 Sri Lanka
bet365 has been operating in the online betting industry ever since 2000 and has thus perfected the art of keeping customers happy. One way to do so is by giving you high quality customer service that can clear all your queries promptly and professionally.
They have a 24/7 live chat option where the response time is almost immediate. They also have an international phone number that you can contact if you prefer to resolve your queries on the phone. The number is: +44 1782 684 651.
bet365's splendid customer service allows you to enjoy their services with peace of mind no matter which country you are from, and the same holds for players from Sri Lanka.
bet365 Sri Lanka (bet365 ශ්‍රී ලංකා): Our Verdict
bet365 has long since established its reputation as one of the best online bookmakers in the world. As such, it goes without saying that they remain one of the best options for players from most countries around the world, including Sri Lanka.
Sri Lankans can indulge in their love for cricket betting on bet365 Sri Lanka with its extensive coverage of major cricketing events and its various markets available for cricket lovers. The Live Streaming and In-Play Betting options elevate your betting experience, making it all the more enjoyable.
Sri Lankan bettors can also bet through their mobile phones by using the bet365 app. bet365 also offers advanced betting features, such as the Bet Builder and the My Alerts options.
Besides their extensive sportsbook, bet365 is also known for its online casino that hosts a vast selection of games. A large number of games available and the live casino option make bet365 a brilliant choice for those players who wish to indulge in gambling at the casino in between their sports betting activities. With excellent customer service and superior features, bet365 Sri Lanka lives up to its reputation as one of the best online bookies available.
Was this content helpful?
21
people found this content useful
Thank you for your feedback! We will do our best to improve this content!