Laos is a country where people are fond of sports, as well as sports betting. But the country's laws have made different forms of gambling illegal, only allowing a handful of land-based casinos to operate in certain regions. So when it comes to sports betting, the only option for Laos people is to look towards online betting sites where they can wager on their favorite sports.
There are quite a few sportsbooks where the people of Laos can register and bet, but one name that often comes up more than others is bet365 Laos. And the reason is that it's a reputed and well-known betting site all over the world. Millions of people from different countries are registered on bet365 and consider it their number one betting platform. So there must be something really amazing about it, and that's what we're here to talk about.
In this review, we will look at all the best features of bet365 Laos and the type of betting market you will find on the platform, which should tell you why it's such a popular sportsbook and the top choice sports betting in Laos.
Get Your bet365 Laos Bonus
Click here to get your bet365 bonus:
Open an account with bet365 today and bet on a huge range of markets with the world's favourite online sports betting company.
T&Cs apply.
About bet365 Laos
Many sportsbooks have emerged in the past five years or so, but bet365 has been standing firm in the online gambling industry since 2000. With decades of experience and top-notch services and features, it has established itself as the leading sports betting operator in many countries. So naturally, they will have the same level of high-quality service and excellent reputation in Laos as well.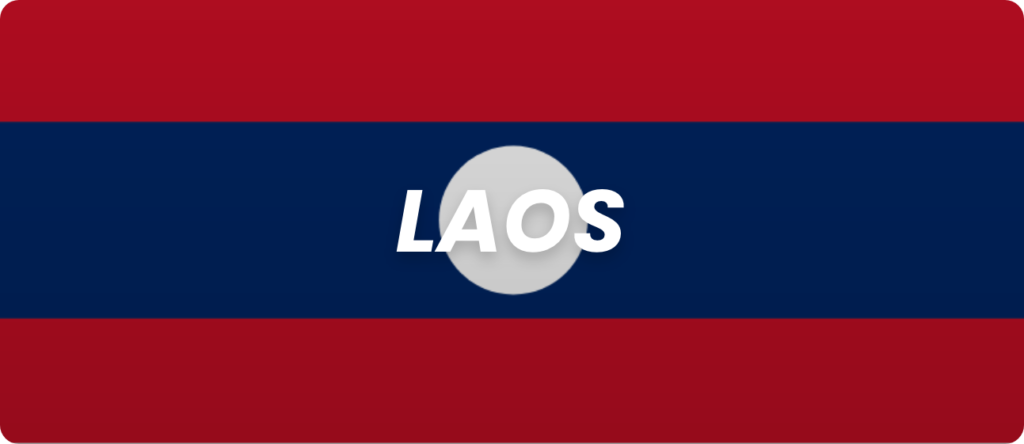 Not to mention, the platform follows tight security measures to protect your personal and payment details, which is the sign of a trustworthy betting site that cares for its customers.
Let's have a more in-depth look at all such features of the bet365 sportsbook.
bet365 Laos Sportsbook Overview
When you first head over to bet365 Laos, you'll find that the site interface is very easy to understand. The list of all sports is towards the right of the screen, with more than 30 sports to bet on. Under each sport, you will find hundreds of matches from all regions, leagues, competitions and tournaments.
At the center of the screen, all the upcoming matches are listed with their respective odds, and you can switch between normal pre-match bets and in-play bets from the top navigation bar.
Now let's move on to the key features of the bet365 sportsbook.
Huge and Diverse Betting Market
The first thing that will catch your attention at bet365 is just how huge their betting market is.
Football and martial arts are the most popular sports among the people of Laos, and there's plenty to bet on both these sports. From the biggest leagues globally, such as the English Premier League and La Liga, to the smaller local leagues of other countries, every match is covered by bet365.
Even tournaments and competitions from countries surrounding Laos, such as Thailand and Vietnam, are covered, which is excellent as many Laos people follow the sports and events from those countries.
Many Betting Options
You will be genuinely surprised by the variety of betting options at bet365 for different sports. In football, you can find options such as outright bets, draw no bet, goals over/under and odd/even, Asian handicap and goal line, etc. For boxing/MMA, there are different bets for the final outcome, round betting, wagers on when the fight will end, and more.
These are just two of the many sports on their site, and you can explore all other betting options for your favorite sports at bet365. It makes the betting experience very dynamic so you can come up with different betting combinations and make better predictions.
Bet Builder and Accumulators
Both bet builders and accumulators are extremely useful features at bet365. Bet Builder lets you combine different selections for a single match and make it a single bet with just one wager. No need to place individual bets for every new selection, the bet builder makes your job a lot easier. The same can be said about accumulators, also called Acca bets in short.
The slight difference is that while bet builder is used for a single match, the accumulator lets you combine bets for entirely different matches into a single bet. So you could bet on, let's say, three or four different matches with one bet. Not only do both these features make your betting experience more convenient, but the payout is also larger for such bets if all your predictions are correct.
Live Streaming
Live streaming may not be the unique feature at bet365 as other sportsbooks have this option too. But it's still a fantastic feature that must be discussed because being able to watch the match live on the same platform while you're betting makes the process so much entertaining.
You can watch the result of your predictions with your own eyes and in real-time. To watch live sports on streaming services will cost you money, but bet365 doesn't charge anything for the live streaming service. The only condition to access live streaming is that your account must have some funds in it, or you must have made a bet in the last 24 hours.
These are the critical features of bet365 which we have highlighted, but there's more for you to find out yourself, such as In-play betting, Cash out, Edit bet, and Match Live. Initially, it may take some time to familiarize yourself with all these features, but you'll be used to it in no time.
So it's evident that bet365 is a sports betting platform that is loaded with cool features that enhance your betting experience in many ways.
bet365 Laos Online Casino
Sports betting may be your primary reason to register at bet365 Laos, but you can also enjoy their online casino section packed with countless casino games. Like all big online casinos, bet365 too has a massive collection of slot games with varying rewards and payouts and different themes that add some fun to the gameplay.
There's a live casino section that brings you the feeling of a real land-based casino, but without having to leave your home. Games like roulette, blackjack, baccarat, and more are live-streamed through video with a real professional dealer running the game. You can interact with the dealers, and they are very friendly and amiable, so they try their best to keep you engaged and immersed in the game. Playing at bet365 Laos, you won't need to look for other platforms to enjoy popular casino games.
bet365 Laos Mobile
With official apps for Android and iOS devices, bet365 has also taken over the mobile gambling platform. The bet365 app is as impressive as its desktop site, if not more enjoyable. The main attraction of playing on mobile is that you can jump into the app anytime, no matter where you are and what you're doing. You could be on vacation or traveling and still, be able to bet on your favorite teams straight from your phones.
The app is well-designed, has a very user-friendly interface, and performs smoothly without any issues. Even the casino games run flawlessly on the bet365 app. You can also play from your phone browser, as bet365 Laos has a responsive and optimized site for mobile devices. The benefit of playing on the mobile site is that it doesn't even need to be downloaded and doesn't take up space on your phone.
Customer Support at bet365 Laos
One of the main factors that boosted the reputation of bet365 Laos over the years is its solid customer support. It's also why millions of customers are satisfied with bet365 and consider it their number one choice for sports betting. You can quickly get in touch with customer support through the live chat feature on the site, where the staff is always ready to assist you with all kinds of issues, be it payments, account login problems, or any other general queries.
They are also very professional in their approach and respect the sense of urgency, so they try to solve customer issues as quickly as possible. So the quality of customer service at bet365 is awe-inspiring with 24/7 support.
Final Review on bet365 Laos
Online sportsbooks are the only platform for the people of Laos to enjoy sports betting. And when you're looking for a sports betting site, why settle for anything less than the best? bet365 has an evident reputation as one of the most reputed betting platforms globally, and they have a huge customer base to prove it along with more than 20 years of experience in the industry.
You've read about all their features, mobile apps, and customer support, so it's time to check things out for yourself. We highly recommend eager sports bettors in Laos to register at bet365, where they can find all their favorite games and sports to bet on.
bet365 Laos FAQs
Yes, bet365 Laos offers more than 30 sports to bet on including all the most popular sports in the world.
No, at the moment you don't need a bonus code to start your fun at bet365 Laos. You can simply just click the button on this page and you're ready to go!
Yes, you can easily and freely download the bet365 mobile app for both Android and iOS.
Was this content helpful?
Thank you for your feedback! We will do our best to improve this content!